Team T's newest piece of art! See how I did it below!

I saw this hanging frame at the thrift store a few weeks ago for $2 and I knew it was perfect for an easy revamp.
I started out by taking out the insert and spray painting the outer frame red. Unfortunately, the paint didn't cover correctly and I got a funny texture. I tried to sand it off for a more antique look which is cool, but it doesn't match our style at all.
So my resolution was to cover the frame in this pretty textured paper!
I traced around the frame to get the size.
Then I cut out the paper and used spray glue to adhere it to the frame.
For the frame insert, I found this pretty damask paper.
Then I hot glued the wood letter to the frame.
Super easy and a big transformation!
Now I can't decide if I want to lean it on the mantle....
hang it on the wall...
or set it on a plate stand...
Linking up to: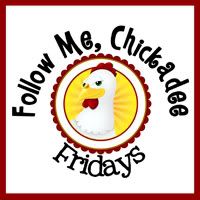 Just a Girl's Show & Share Day
Frugalicious Friday